The 10th International Conference on Life Cycle Management is chaired by four institutes, organizations and companies.

The Fraunhofer Institute for Building Physics IBP, Department Life Cycle Engineering (GaBi), is host and scientific chair. The University of Stuttgart supports the conference organization as academic co-chair and the German Sustainable Building Council (DGNB) plus Festo as industrial co-chairs.
Host and Scientific Chair
Fraunhofer Institute for Building Physics IBP, Department Life Cycle Engineering (GaBi)
Efficient, scalable and flexible capacity for sustainability analysis has become a major success factor for today's businesses. With our data, software and R&D services, we at Fraunhofer IBP's Department Life Cycle Engineering help enterprises deal with increased requirements of customers, investors and legislators. In line with the LCM2021 motto, we are convinced that innovations in digitalization and data-science will play a key role for a sustainable future.
In the run-up to LCM 2021, Silke Kern, Head of Corporate Communication at Fraunhofer IBP, has met her colleague Dr. Daniel Wehner for an interview. Dr. Wehner leads the development of the department's business in the field of "Data-Science enhanced Product Stewardship" at Fraunhofer IBP. In the following, he talks about the increasing demand for scalable product stewardship solutions.
Interview
Silke Kern: Daniel, over the last three years, you have built up a new field of business at Fraunhofer IBP called "Data-Science enhanced Product Stewardship." What motivated you to take this step?
Daniel Wehner: Almost 10 years ago, I started to use several data science methods and tools in my work as a sustainability researcher, and straight away fell in love with their features for scalable data engineering and analysis. It did not take long until it became clear that these data science and artificial intelligence innovations will power the next generation of Life Cycle Analysis (LCA). While industry was still happy with the small-scale LCA capacity at that time, this has changed by now. For quite some time, we get more and more inquiries on large-scale analysis projects, e.g. on large product portfolios. Therefore, we built up a new line of R&D services to cater for this demand.
Silke Kern: What do you think has caused the changed demand in industry?
Daniel Wehner: In recent years, sustainability has evolved into one of the main factors for business success. There is a growing demand for sustainability-related information coming from investors and customers. Especially in the B2B area, smaller enterprises also receive an increasing number of requests to provide specific environmental information regarding their products as well as their corporate/company performance. Moreover, legal requirements also drive the demand. In Europe, for instance, we currently face the implementation of several new regulations in the context of EU taxonomy or country-specific supply chain acts. All this makes companies realize that they have to brush up on their sustainability analysis capacity.
Silke Kern: Fraunhofer IBP's Department Life Cycle Engineering exists for more than 30 years. How are the solutions in the field of "Data-Science enhanced Product Stewardship" different from the offers that your long-term partners and customers are used to?
Daniel Wehner: You are right; for a long time, our department has been known for its R&D related to sustainability metrics, methods, software and data. Of course, all these aspects will continue to form the foundation of any approach to sustainability management. They will, furthermore, require continuous improvement in accordance with changing demands of customers, investors or legislators. Therefore, they will remain in the focus of our work, no matter whether it is about the analysis of a single product or technology or whether it is about scaling up product stewardship with the help of data science innovations.
Dr. Daniel Wehner
Head of Data-Science enhanced Product
Stewardship at Department Life Cycle Engineering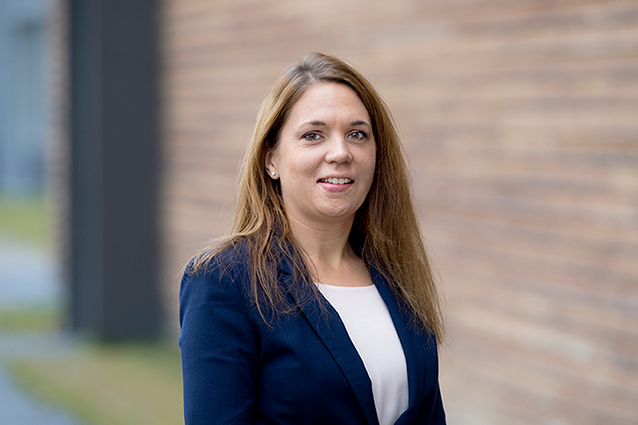 Silke Kern
Head of Corporate Communications at Fraunhofer IBP
Academic Co-Chair
University of Stuttgart / Department Life Cycle Engineering of the Institute for Acoustics and Building Physics (IABP, Department GaBi)
In recent years, sustainability with all its aspects has evolved into the single most important and pressing aspect for our planet's and, thus, our own future. While the overall goal of limiting the global temperature rise to 1.5° is clear from a scientific point of view, many underlying interrelations are not visible or tangible enough to become active or even agree on a common pathway as a society. Therefore, at the Department Life Cycle Engineering of the Institute for Acoustics and Building Physics (IABP, Department GaBi) at the University of Stuttgart, we develop and deploy methods of decision support in the life cycle of innovative products and technologies.
"We conduct research for a future worth living, and our work focuses mainly on providing new methodologies to assess environmental impacts, quantifying the impacts of ground-breaking technology and developing digital services for the abovementioned objectives," says Prof. Dr. Philip Leister, director of the institute. At IABP, for instance, we developed the LANCA® (Land Use Indicator Value Calculation in Life Cycle Assessment) method to quantify the land use impact of products (https://eplca.jrc.ec.europa.eu/uploads/QMS_H08_MonscenReff_del-land-use_FINAL.pdf) and the LCWE (Life Cycle Working Environment) method to quantify social impacts along the value chain. The largest challenges, however, are still ahead of us. In the Cluster of Excellence Integrative Computational Design and Construction for Architecture (IntCDC, https://www.intcdc.uni-stuttgart.de/), we combine all our research objects. In the digital field of computational design, we are developing a prospective methodology to assess the environmental impacts as early as in the design stage, and, at the same time, are assessing the environmental impacts of all our partners' activities: from design to production up to the end of life of tomorrow's buildings. This serves as a blueprint project where we will fully integrate environmental impact quantification from a research and evaluation perspective.
In the High Performance Center Mass Personalization (https://www.masspersonalization.de/), IABP is developing methods and technologies to seize the sustainability opportunities that arise from the trend of a quality-oriented, individualistic society that meets advanced production technologies. "While the built environment is our home turf and itself not limited to buildings, we also consider wider societal trends in our research, such as mass personalization and its widespread implications," Prof. Dr. Leistner explains. To keep an overview of all arising challenges, new digital solutions are required. In the High Performance Center, data science is used to identify and optimize the impacts triggered by individual decision based on personal preferences. The aim is to eventually benefit from the big advantages of mass personalization without sacrificing a sustainable future.
The list of challenges as well as of our projects (https://www.iabp.uni-stuttgart.de/gabi/forschungsthemen/projektliste/) is long, but we have to start somewhere. We are looking forward to sharing and discussing some of our findings with you at the LCM, and, eventually, to unfold their full potential together.
industrial co-chairs
German Sustainable Building Council (DGNB e.V.)
The DGNB German Sustainable Building Council was founded in 2007 and has around 1400 members, making it Europe's biggest network for sustainable building. The aim of the DGNB is to promote sustainability in the construction and real estate industry and instil awareness of building sustainability among the broader population. The DGNB is an independent non-profit organisation. Its certification system offers a planning and optimisation tool for evaluating sustainable buildings interiors and districts. It was developed to help organisations enhance the tangible sustainability of construction projects. The DGNB system is based on the concept of holistic sustainability, placing equal emphasis on the environment, people and commercial viability. Lifecycle assessment of buildings is key in building sustainably. The DGNB Academy is an education and training platform that has already provided more than 5500 people from more than 45 countries with official qualifications in sustainable building.