In only 50 days, the 10th International Conference on Life Cycle Management 2021 will take place. Preparations are intensifying and the whole LCM 2021 team is working on creating a really interesting and interactive online conference for you! A basis for developing a successful online conference is the choice of a thrilling platform software. With "Let's get digital" we are convinced that we will more than fulfill the needs of all parties involved - presenters, speakers and participants. So be excited!
Conference Moderators
LCM 2021 will be moderated by two truly passionate supporters of a sustainable approach, each dedicated to different aspects of life cycle management: Ms Rebecca Freitag and Mr Hannes Krieg.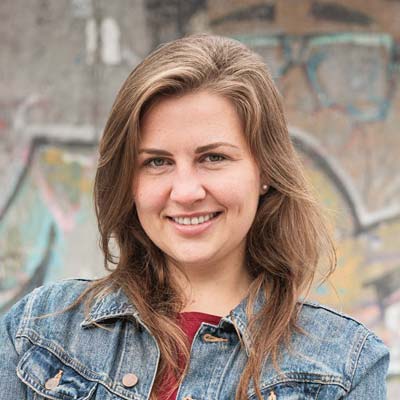 Rebecca as the former German UN Youth Delegate on Sustainable Development and the current Ambassador for the Rights for Future Generations, is an expert on sustainable development goals, an advocate for the young and future generations and a visionary for the future. Her mission is to inspire people to be part of the needed sustainable transformation and to introduce new perspectives for creating our future.
Hannes is the founder of EcoSquare Consulting. He has more than 10 years of experience as a project manager and sustainability expert. He is a certified LCA professional by the American Center for Life Cycle Assessment and holds a doctorate in environmental engineering as well as a Degree in Business Administration. His mission with EcoSquare is making sustainability more accessible and achievable for everyone!
New Exclusive Partner: BASF
We are proud to announce that BASF has joined the team of exclusive partners of LCM 2021. BASF builds on more than 25 years of experience in methodologies to quantify sustainability performance in environmental protection and social responsibility. Prof. Dr. Peter Saling, Director Sustainability Methods, is a long-time companion of the LCM conference series. He and his team will enrich the LCM 2021 program with exciting networking content on sustainability.
Interview with Paul Marushka
President and CEO of Sphera (Exclusive Partner of LCM 2021).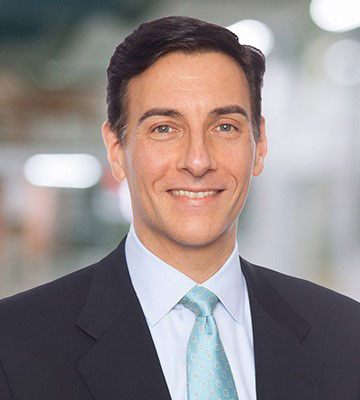 What makes LCM special for Sphera?
Life Cycle Management (LCM) is an essential part of any organization's product strategy, and Sphera helps companies navigate that journey all the way from collecting the natural resources for products to recycling. Companies today are more aware than ever before of how important it is to plan for a product's life cycle by acting prospectively, but are often forced to mitigate risks that emerged retrospectively. Think back to when celluloid was invented in the mid-19th century.
It was a novel innovation that led to the development of a synthetic plastic used for many products, including film. Of course, we now know that celluloid is also highly flammable and, for that reason, not used anymore, and with digital innovations, we do not have to worry about movies being lost to history the way roughly 75 % of silent era films were. Today, with data, software and expertise, companies can easily get the information they need to make better business decisions in product innovation.
Where do you see LCA in the context of global trends?
Companies must not only account for their direct emissions, but also for those throughout and in cooperation with the value chain. Life Cycle Assessment (LCA) can help them get critical and valuable insights into emission and improvement hotspots throughout the product life cycle while addressing Scope 1, 2 and 3 emissions. LCA is a robust scientific and applicable methodology that helps companies advance their decarbonization efforts toward achieving net zero and improving their ESG performance.
Talking about data quality, what are the biggest challenges that you can see here?
Data quality is essential for reliable quantification of an emission baseline, setting reduction targets and measuring progress. In our daily business, however, we often see that companies are still using high-level but low-quality emissions data for their assessments. That could lead to incorrect results, higher costs and the danger of making wrong decisions. To avoid these risks, high-quality industry-based data, such as Sphera's annually updated emissions factor database, is mandatory.
How can companies better manage the increasing demand for more sustainable practices?
In today's business world, product and corporate sustainability initiatives are interlinked, and are continuing to move beyond the siloed approach of the past to generate real Scope 1, 2 and 3 insights. Additionally, with the emergence of ESG, we are continuing to see sustainability become a much bigger priority in the investor community as well as in the organizations themselves. Many sustainability leaders now report directly to finance executives, which means lowering emissions is not only about doing the right thing, but also about improving the bottom line. Integrated LCA solutions will continue to improve while helping companies oversee their complete product portfolios and greatly enhance their sustainability assessment, monitoring, reporting and performance.
Finally, two important points: the oral and poster presentation guidelines are available on the homepage. Furthermore, please note that the LCM 2021 conference is also active on LinkedIn Please share the event in your community and participate in discussions there. I am looking forward to #LCM2021. Stay tuned!
Matthias Fischer
Host and scientific chair of the conference
Fraunhofer Institute for Building Physics IBP Department Life Cycle Engineering (GaBi)
Wankelstr. 5 | 70563 Stuttgart | Germany
The conference is hosted by the Fraunhofer Institute for Building Physics IBP, Department Life Cycle Engineering (GaBi). The University of Stuttgart will support the conference organization as academic co-chair and the German Sustainable Building Council (DGNB) plus Festo as industrial co-chairs.