Top Keynote Speakers are joining LCM 2021
As we continue to work with the submitters and reviewers to finalize the conference program, there is exciting news around LCM 2021. We are happy to announce that Dr. Obama and
Dr. Schaffer will be keynote speakers at this year´s conference.
Dr. Auma Obama is a German Studies specialist, sociologist, journalist and author who raises her strong voice and motivates people around the world to take responsibility and act sustainably. She inspires with her knowledge, her humor and her uncomplicated interaction with the audience.
Dr. Janin Schaffer is a physical oceanographer at the Alfred Wegener Institute, Helmholtz Centre for Polar and Marine Research. She reports from the largest Arctic research expedition in history: the MOSAiC expedition - a year-long drift across the Central Arctic to study climate processes.
We think we can look forward to some really interesting and inspiring insights into the topic of global sustainability. More information about the two keynote speakers can be found on the LCM 2021 homepage. Please also take note of the interview with Dr. Schaffer later in this newsletter.
Last chance to receive your early bird ticket!
The early bird deadline for tickets to #LCM2021 at a reduced price is only a few days away. The attractive early bird discounts are available until Tuesday, June 15. More than 350 participants have already registered for the conference at this early stage. All information about the price categories and the different types of participants can be found here:
New Exclusive Partner: Sphera
We are happy to welcome Sphera as an "Exclusive Partner" to the LCM team. "Sphera is the leading provider of Environmental, Social and Governance (ESG) performance and risk management software, data and consulting services with a focus on Environment, Health, Safety & Sustainability (EHS&S), Operational Risk Management and Product Stewardship." In one of the upcoming newsletters, we will go into more detail about our partnership with Sphera.
Interview with Dr. Janin Schaffer
What needs to change in people's perceptions in order to establish sustainability goals in society and to achieve them?
Polls show that many people already value nature and are open to change their habits for a more sustainable and green future. However, they often do not know which of their actions are most efficient, for instance as far as reducing their Carbon footprint is concerned. It is on us to spread the knowledge about sustainable values and Carbon costs of all our daily actions – and to make people understand how attractive and beneficial a sustainable life is for them.
With respect to climate action, many people still believe that we do not yet have the technologies for an energy transition and fear an economic collapse. However, the technologies exist and the energy transition is a low-risk investment project with positive profit expectations. In order to limit global warming to 1.5°C, rapid, far-reaching changes in our society and large investments are required - but the goal is still financially viable and pays off in the long term. On the other hand, if temperatures rise by 2°C, the consequences (and costs!) could become uncontrollable. These facts need to be known by the public.
Is it important that sustainability impacts are made visible?
Definitely! The more effects of sustainable business and life in society are made visible, the more they become the talk of the town. If people recognize the advantages for themselves, it will be easier for them to break away from their old patterns.
As a climate scientist, I deeply wish that we can soon make visible that we need to get on a low Carbon emission pathway. Unfortunately, even with the new climate pledges, this is not yet in sight. I hope that showing people the beauty of nature - next to our homes as well as all around the globe - can contribute to a more environmental-friendly and sustainable mindset. It was fantastic to see all the media attention that the MOSAiC expedition received – this not only brought the polar regions into people's living rooms, but also gave us climate scientists a face and a voice.
What is the higher motivating factor for the population to live sustainably: alarming facts or successful examples?
Over the past years, I have been very active in science outreach. I am a physical oceanographer studying the impact of warming ocean waters on increased melting at the glaciers around the coast of Greenland. I cannot change the scientific facts – they are alarming.
Still, I am always excited about being asked many excellent and curious questions by audiences after public talks. Many people ask what they can do to live a more sustainable life, to limit global warming to 1.5°C. Examples that are easy and cheap to implement into people's lifestyles are one of the things that we can and need to give to society. Furthermore, we all can be role models (without blaming or shaming) to inspire many people to live sustainable lives.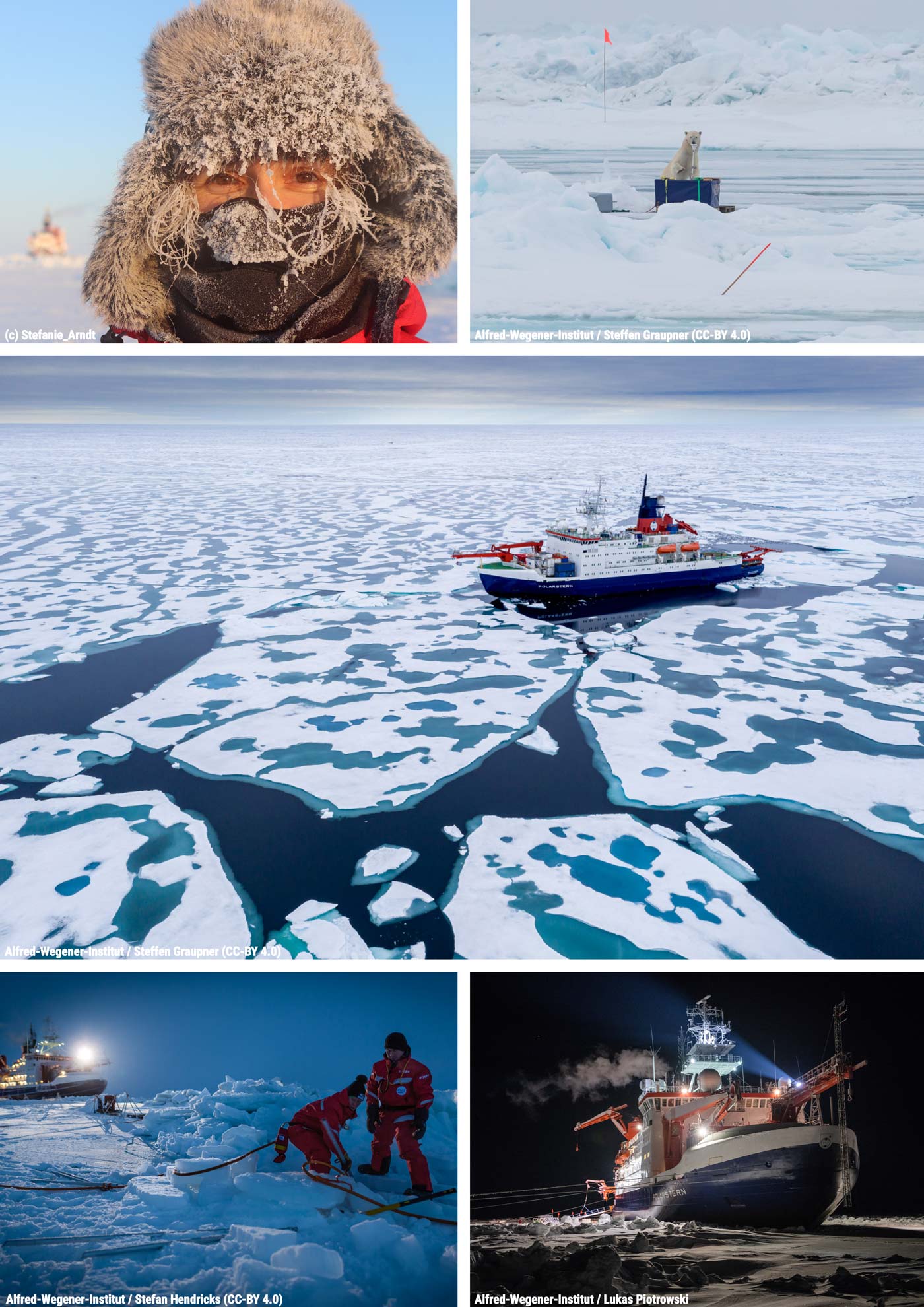 Step by step, LCM 2021 is taking shape and developing into our mission to be one of the
world´s leading forums for environmental, economic and social sustainability. More info will follow soon. Stay tuned!
Matthias Fischer
Host and scientific chair of the conference
Fraunhofer Institute for Building Physics IBP Department Life Cycle Engineering (GaBi)
Wankelstr. 5 | 70563 Stuttgart | Germany
The conference is hosted by the Fraunhofer Institute for Building Physics IBP, Department Life Cycle Engineering (GaBi). The University of Stuttgart will support the conference organization as academic co-chair and the German Sustainable Building Council (DGNB) plus Festo as industrial co-chairs.